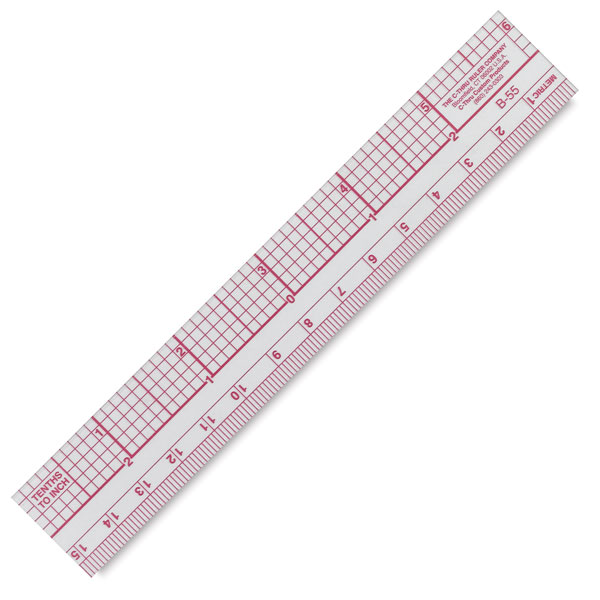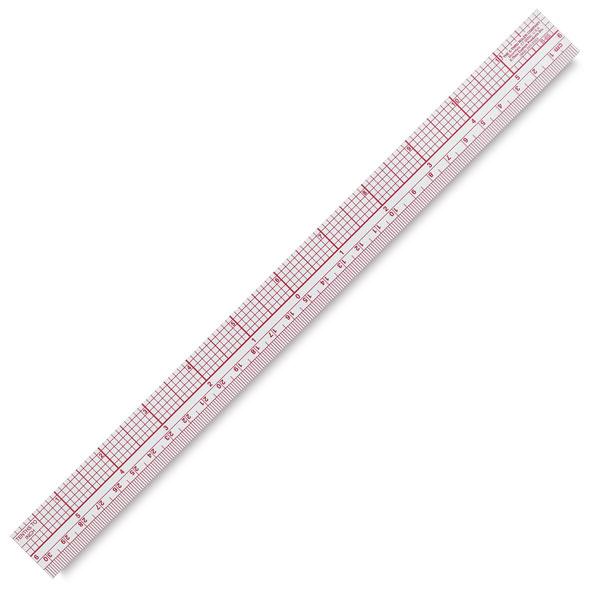 OK, this is not my usual post, but I am so very excited to finally find these rulers!  They don't look special, but they measure tenths of inches.
I bought a ruler like this maybe 15-20 years ago.  I have used it a lot!  It's got ink stains all over it.  I fear losing or damaging mine.  I do not loan it out.  I have wanted a replacement.  So every new office or art store I enter, I search all the rulers.  No one seems to carry them!
Why would I care?  If you know me, you know that I love to work on the computer.  I do a lot of designing on my laptop and I've done this for years, long before becoming a demonstrator with Stampin' Up!  If I want to make something on the computer fit something I can hold, the computer wants the fractions in tenths.  If I want 1 3/4 inches, I need to enter 1.75, but I have to get out a calculator to convert 5/8″.  All that becomes much easier when your ruler is divided into 10 marks per inch instead of 8 or 16.
I've used my tenth inch ruler for:
Word Tables that must fit a label or punch
Printing names, etc. on pre-printed documents (like awards or paper with borders, etc.)
Working with ink and paper stamps an My Digital Studio
Converting a stamped shape to digital form for my e-cutter
I even searched Amazon for tenth rulers.  Amazon sells everything, right?  I couldn't even buy it from Amazon!  They did lead me to Dick Blick Art Supplies.  Frankly, I found their website hard to navigate.  Well, today I persisted.  They have not only the 12″ ruler, they also have a 6″ version which I think will be very handy to have around.  These links should lead you to the 12″ rulers and the 6″ rulers.  Yep.  I bought several, perhaps a lifetime supply.  I may even loan one out now and then.