I have all these basic tools within easy reach of my crafting desk along with the stamps, ink and paper, something to cut with, and adhesives. I have duplicates of most of these in my Basic Tool Kit that I grab to craft away from home. I also have a Compact Desktop Tool Kit.
Bone Folder
Always score before creasing and always use a Bone Folder for a smooth crease.
The Take Your Pick Tool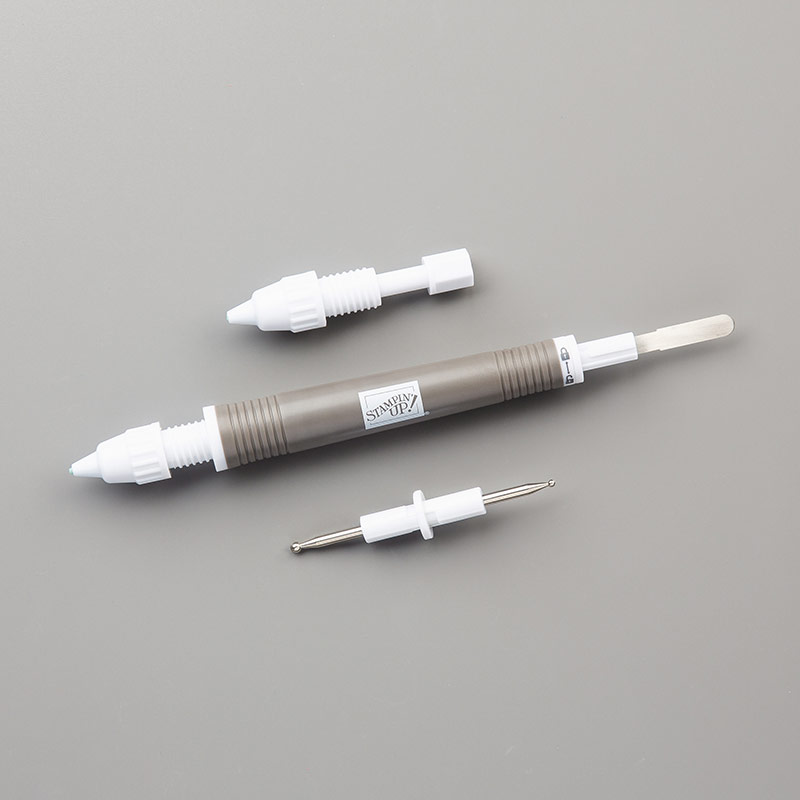 This one tool helps you pick up sequins and tiny bits of paper, lift a layer that's not quite right, score (with a small and large ball tip), and pierce. Get your Take Your Pick and refill.
Stampin' Scrub and Stampin' Mist
Keep those stamps clean and conditioned with the Stampin' Scrub and Stampin' Mist
Simply Shammy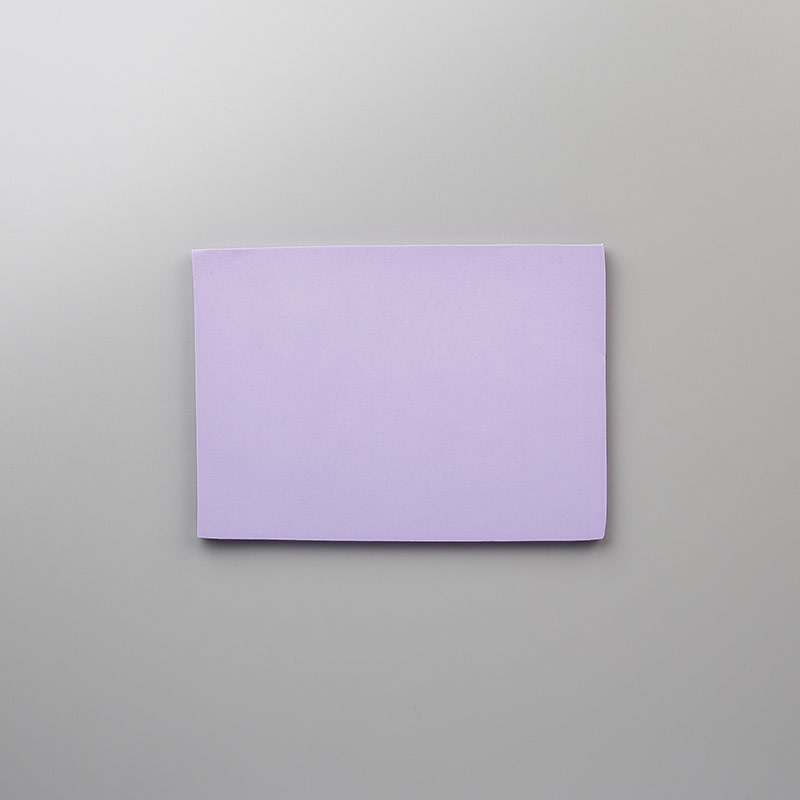 The Simply Shammy also cleans stamps, but with just water. It is especially great cleaning stamps on the Stamparatus.
Stampin' Cut & Emboss Machine
This is my newest favorite tool! It is so sturdy and folds up to fit in a compact space. Dies and embossing folders glide through smoothly. Even detailed dies seem to cut more uniformly and completely.
The machine comes with the base plate and die pack, two Cutting Plates, and the Specialty Plate, but I think you will want to order the Magnetic Cutting Plate. You will need to replace the Cutting Plates and perhaps the Magnetic Cutting Plate, as dies will cut into them.
Stamparatus
The Stamparatus is a stamp positioner that will help you put your images exactly where you want them. And it can do this over and over. If you are nervous about putting the stamp down, the Stamparatus will give you a steady hand. If you didn't get your image inked evenly, you can easily add more ink. If you like to make multiple projects, the Stamparatus will make it easy. The Stamparatus has 2 stamping plates that you will use instead of your stamping blocks. It can work with photopolymer or clear-mount stamps. And it also opens up some fun new techniques like making circular images, the "hinge step", or heat embossing over stamped images.

Grid Paper
Before I became a demonstrator I thought the Grid Paper was just for demonstrators. Not true! It makes a great stamping surface, the grid helps keep your project lined up, it's very handing having the ruler right there, plus you can take notes.
Heat Embossing
Heat embossing is magic! You stamp an image. Sprinkle powder on it, heat it, and the image will be raised and shiny. Love it!
Put something under your project to collect the extra embossing powder. I usually use a piece of copy paper since my printer is right next to my desk. Coffee filters work well too. The use that to funnel the extra powder back in the tub. You really just use a tiny bit and it lasts a very long time. Some people store their embossing powder in larger plastic storage containers and spoon the powder over their projects with the projects positioned so the extra goes back into the tub.
The Heat Tool looks like a blow dryer, but a blow dryer will blow off the powder and probably wouldn't get hot enough to melt the embossing powder anyway. You may be able to melt the powder by holding over a 100 W incandescent bulb (if you can find one of those these days!) but it will take longer. You may be able to find something in your kitchen to heat the powder, but typically once something is used for crafts, it's usually no longer food safe. Buy a Heat Tool. I think the one from Stampin' Up! is best, but go to a craft store with a coupon if you must.
The VersaMark pad is the usual ink to use for embossing. It's sticky and takes a bit longer to dry that our Classic Stampin' pads. It dries clear, leaving the card stock a bit darker, so you can use it to make watermarks.
But if you work quickly, you can use our Classic Stampin' pads and Clear Stampin' Emboss Powder and heat emboss in any color.
Other Helpful Tools
not

from Stampin' Up!

Evernote Not a Stampin' Up! product, or even really a crafting tool, but I couldn't design or keep track of my products without it.
 My Third Hand, an alligator clip from the electrical department of your hardware store. Clip to hold Ribbon or Baker's Twine while you concentrate on tying the knot or bow.
Tweezers It doesn't matter what kind. I have long pointy tweezers at my desk, but it's often nice to easily hold onto little bits, especially bits with adhesive.
Or better yet, these cool Craft Tweezers that replace both my Third Hand and Tweezers.
 Digital Rulers
Save
Save
Save
Save
Save
Save